The Joy of Spring – Original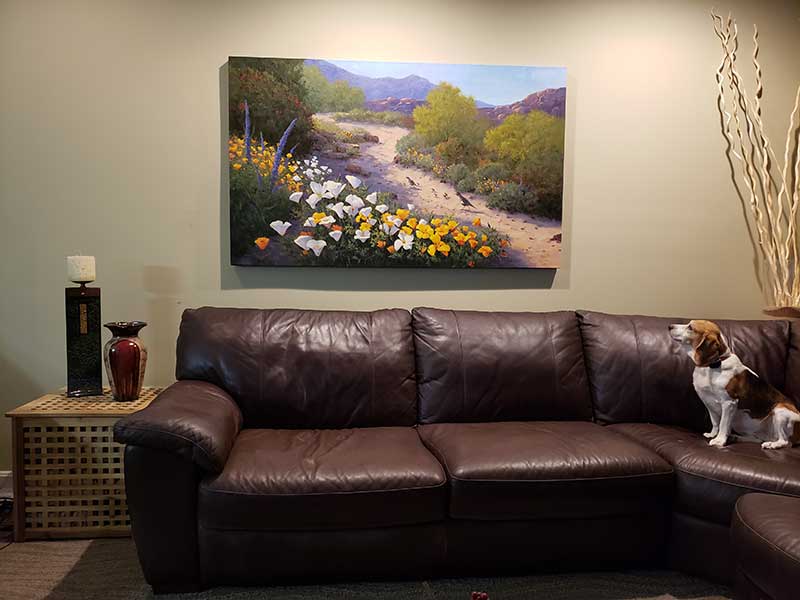 Amy and Alan came to Hidden in the Hills in 2018 and saw the painting, The Joy of Spring hanging over my mantel and feel in love with it. They took the original home with them and it is now in their home.
"She is here and is even more spectacular than I remembered!! As you can see, we have placed her over the couch in our family room and our beagle Tessa Marie is enjoying her too! As I was getting ready to take the picture for you, Tessa jumped up on the couch and appeared to be studying her quite thoughtfully. I was able to capture the moment and thought you would enjoy seeing it too.
Thank you for creating this beautiful piece. It must be so hard for you to let your creations go but please know that she is very much loved and bringing us all much joy!" -Amy and Alan