Happy Hour at Rene's – Commission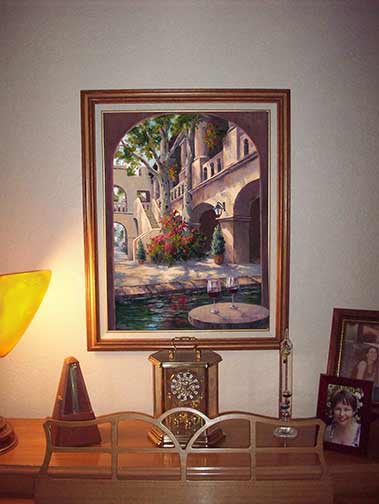 Recently I shared with you this special commission "Happy Hour at Rene's" for Don and Linda Kesner.
Linda has just shared the photo with me of it hanging in their home. I am honored to play a part in re-creating this special anniversary memory from Rene's at the picturesque Tlaquepaque in Sedona, AZ.